I'm not a cheesemonger, I'm just a regular guy who loves to eat cheese. But when I saw this Cheesemonger Invitational event in San Francisco, I decided to get in my car and drive for 6 hours to see what this is all about.
Getting ready
The event took place on Sunday January 19th, but I got there on Saturday so I had time to explore the city before it all began. And what is the best way to start if not by eating cheese? That's why we went to The Cheese School of San Francisco.
We got there for brunch, and I can't describe how amazing it was. The place was just perfect. I mean it. Everything was well design and presented, from the cheese counter to the restaurant table. Everything was clean, and everything looked delicious.
Right then and there, I had the best Grilled Cheese Sandwich of my life. It was a blend of Hook's 5-year Cheddar, Point Reyes Farmstead Toma, and Nicasio Valley San Geronimo. Not too shabby, right?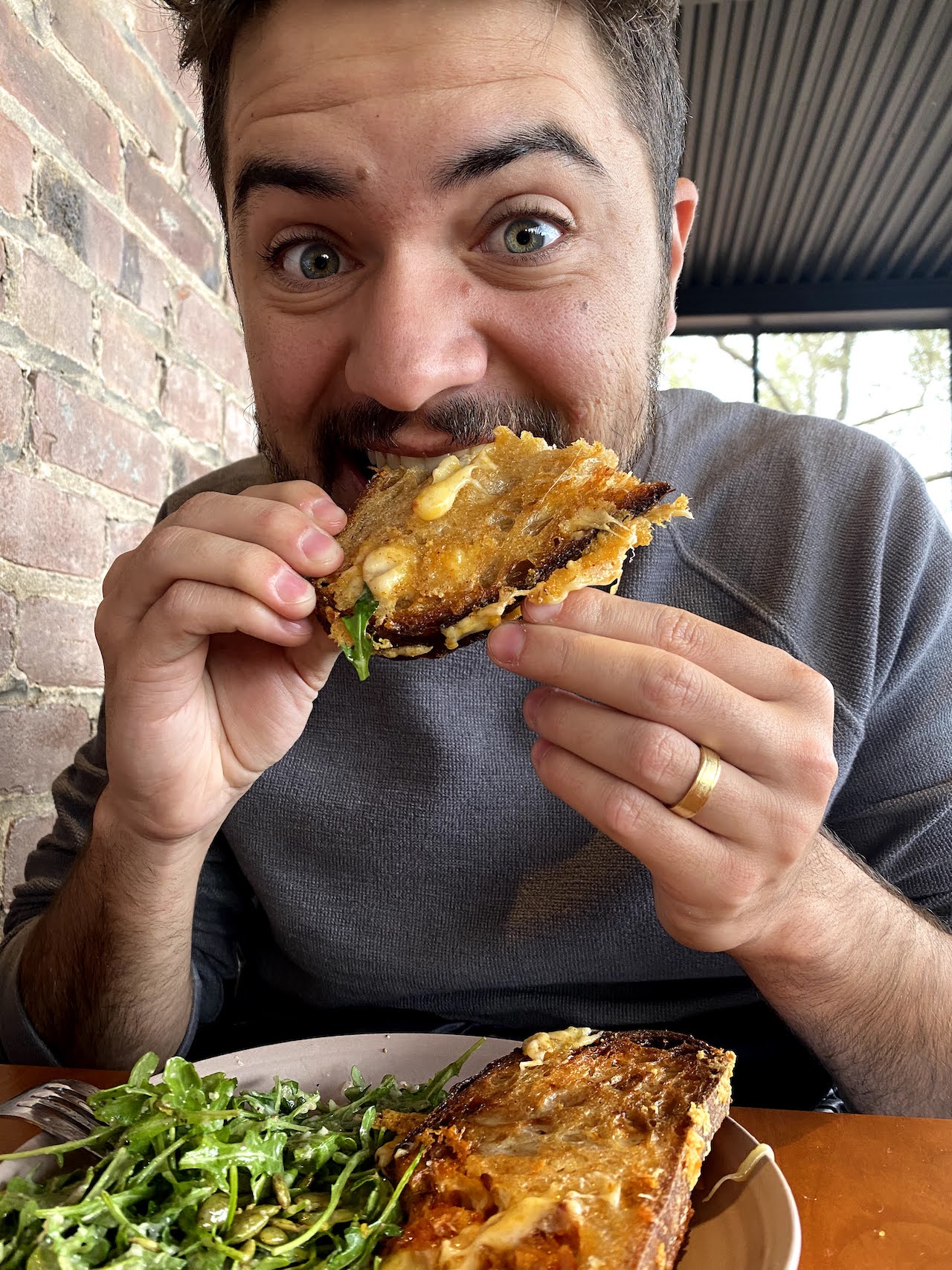 The event starts
The following day, at 4 pm, we arrived at The Midway, and the venue was packed. Imagine a food festival with all-you-can-eat cheese all over the place. There were so many options that you didn't even know where to start.
The best cheese producers from the United States were all there, including Cowgirl Creamery, Cypress Grove, Rogue Creamery, and more. There were also some producers from Europe, like our Spanish friends from La Cabezuela.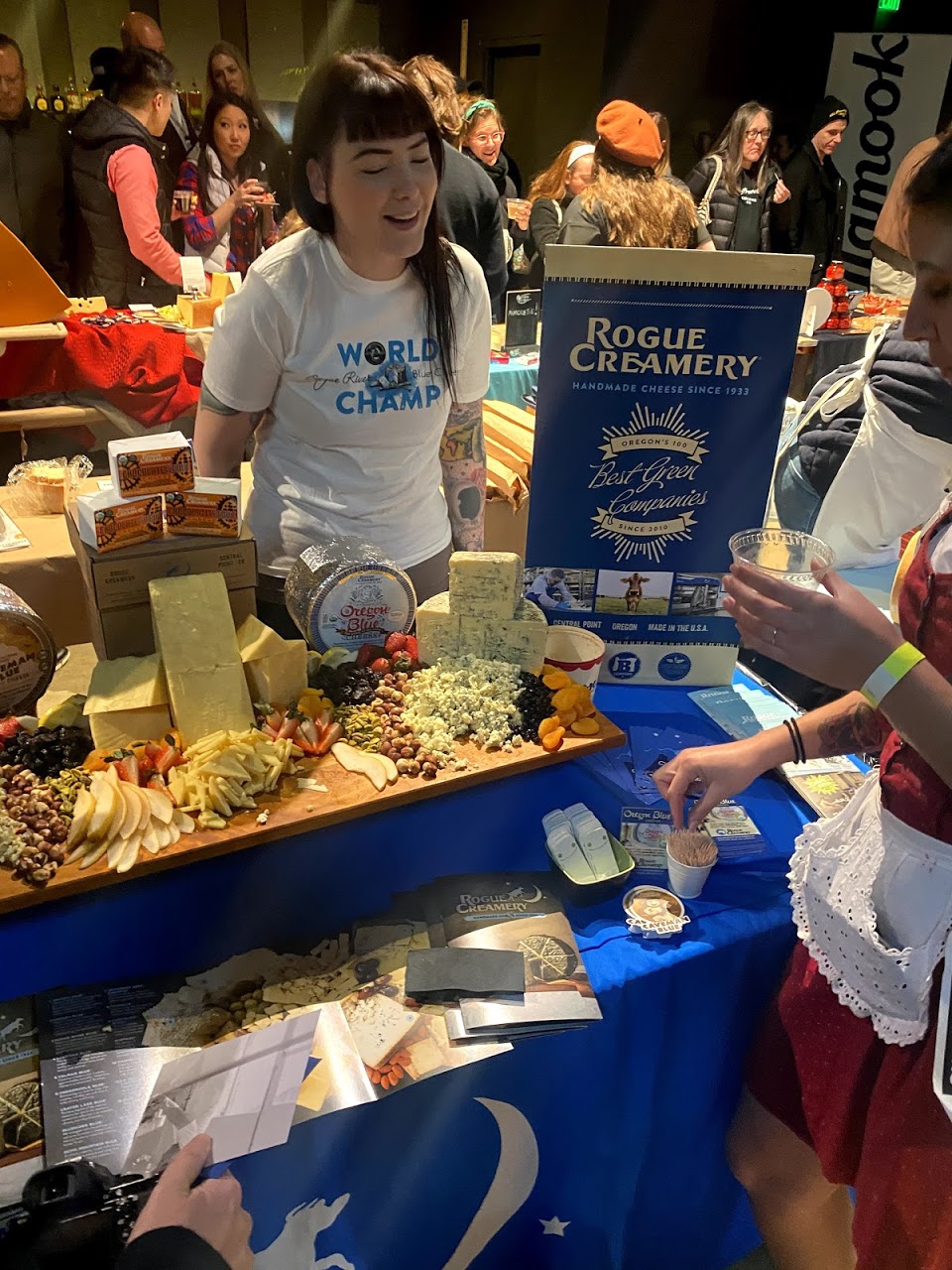 The competition on stage
After eating tons of cheese, the final stage of the cheesemonger competition, a competition that had taken place for two days, began.
Around 40 cheese professionals from all over the country were going over a "cheesemonger obstacle course" where they had to take written tests, blind taste tests, aroma tests, salesmanship tests, and more!
The top 6 cheesemongers were selected for a last-round on stage. They had to describe their favorite cheeses, answer trivia questions, then go over a speed cut and speed wrap exercise. All of this in front of a huge audience.
I must say, this was my favorite part of all. Seeing cheese heroes like @columbuscurdnerd doing their magic live... Wow, it was awesome!
If you want to get to know the cheese community a little bit more, I would highly recommend going to the Cheesemonger Invitational. I assure you the 12 hours driving were worth it.