Two weeks ago I went to London to take the Academy of Cheese class at Paxton & Whitfield.
Today I'm going to describe how was my experience there and what we learned during this training.
Getting Ready
I arrived at the store at 9 am, which was closed only for us. That place is full of history, as Paxton & Whitfield company was founded in 1797, providing a selected collection of cheese to their customers, and with a steady reputation which allowed them, on the 1850s be appointed HM Queen Victoria's cheesemongers. This particular store is over 120 years old, as was established in 1896. Just being there, surrounded by all this tradition is impressive by itself.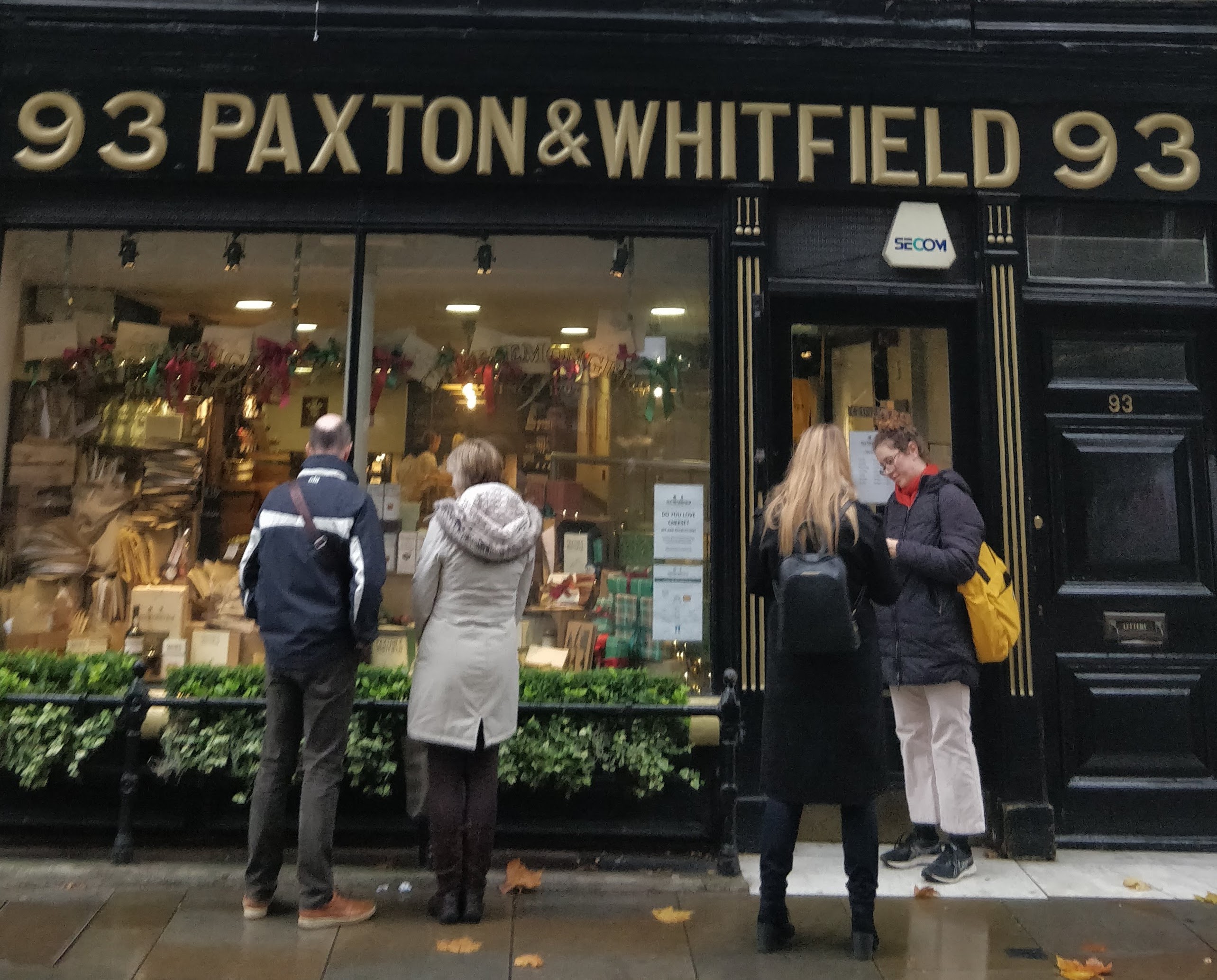 As soon as we entered, Danielle Bliss, our primary instructor already started us serving cheese. She said we could pick anything between the 150 kinds of cheese they carry on that store. The participants began to shout some names, and the whole experience started right there.
Only during that moment, we tried around 8 different cheeses, and the course itself hasn't even started yet. This was an excellent opportunity to see how they serve cheese and watch the cheesemongers in action.
After that, we walked a couple of blocks to the place that we would take the actual class.
Learning the Theory
We started by learning about the history of cheese, how the cheese-making process works, what are the different regulations that protect cheeses, how the cheese distribution works from producer to end consumer, how to cut cheese, and so much more.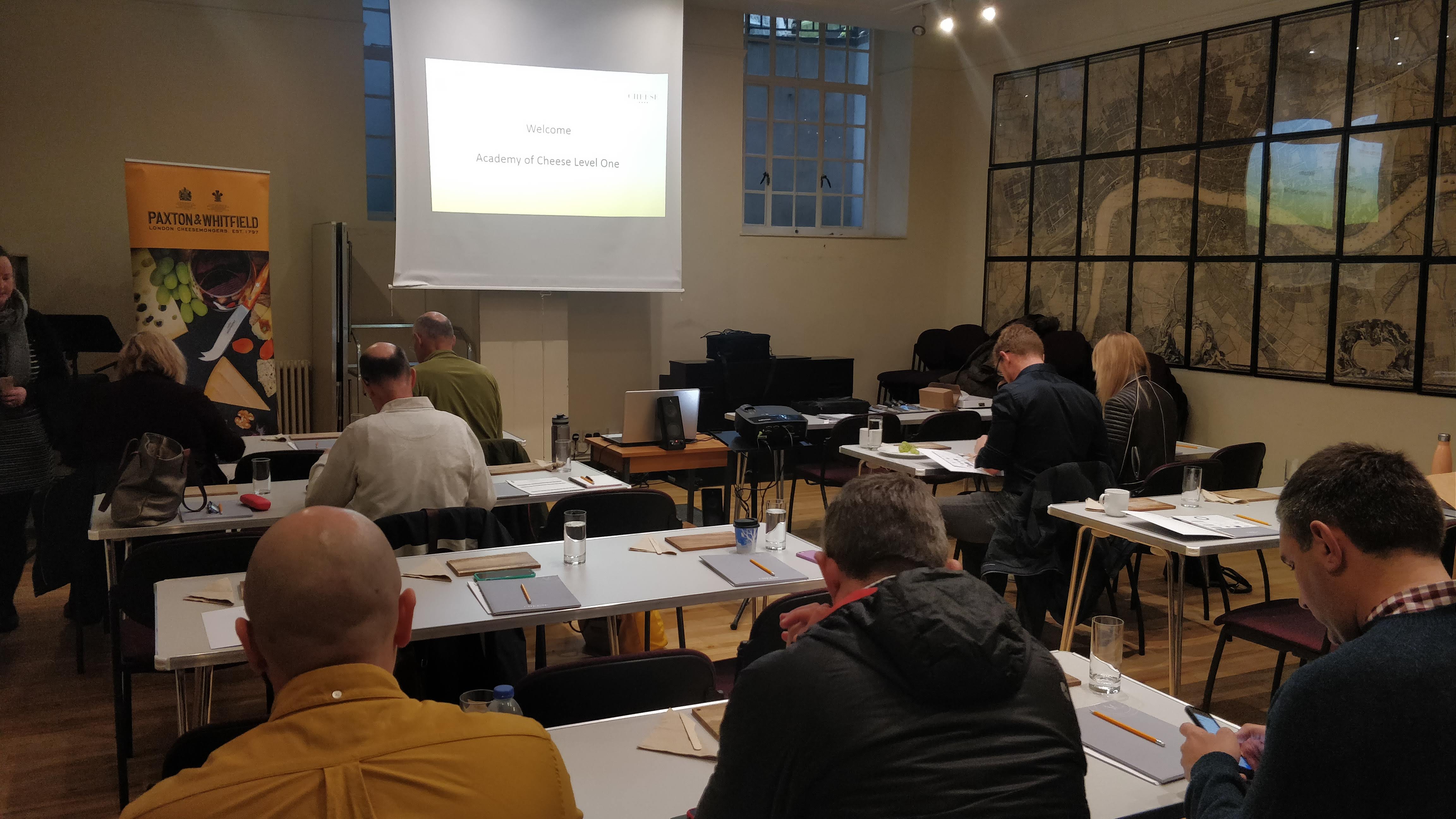 At the very beginning, each one of the participants received a question that would need to be answered by the end of the class. I believe this was a nice touch because it kept everybody paying attention throughout the day, even in the most technical parts. Mine, for instance, was about what exact temperature does milk pasteurize and for how many minutes you need to heat it.
Understanding Cheese Tasting
Before we started the actual cheese tasting, they distributed 5 different water cups. They were all numbered but had no labels on it. The idea was for us to drink them and identify the different types of categories that our palates can feel, which are: sweet, salty, sour, savory, and bitter.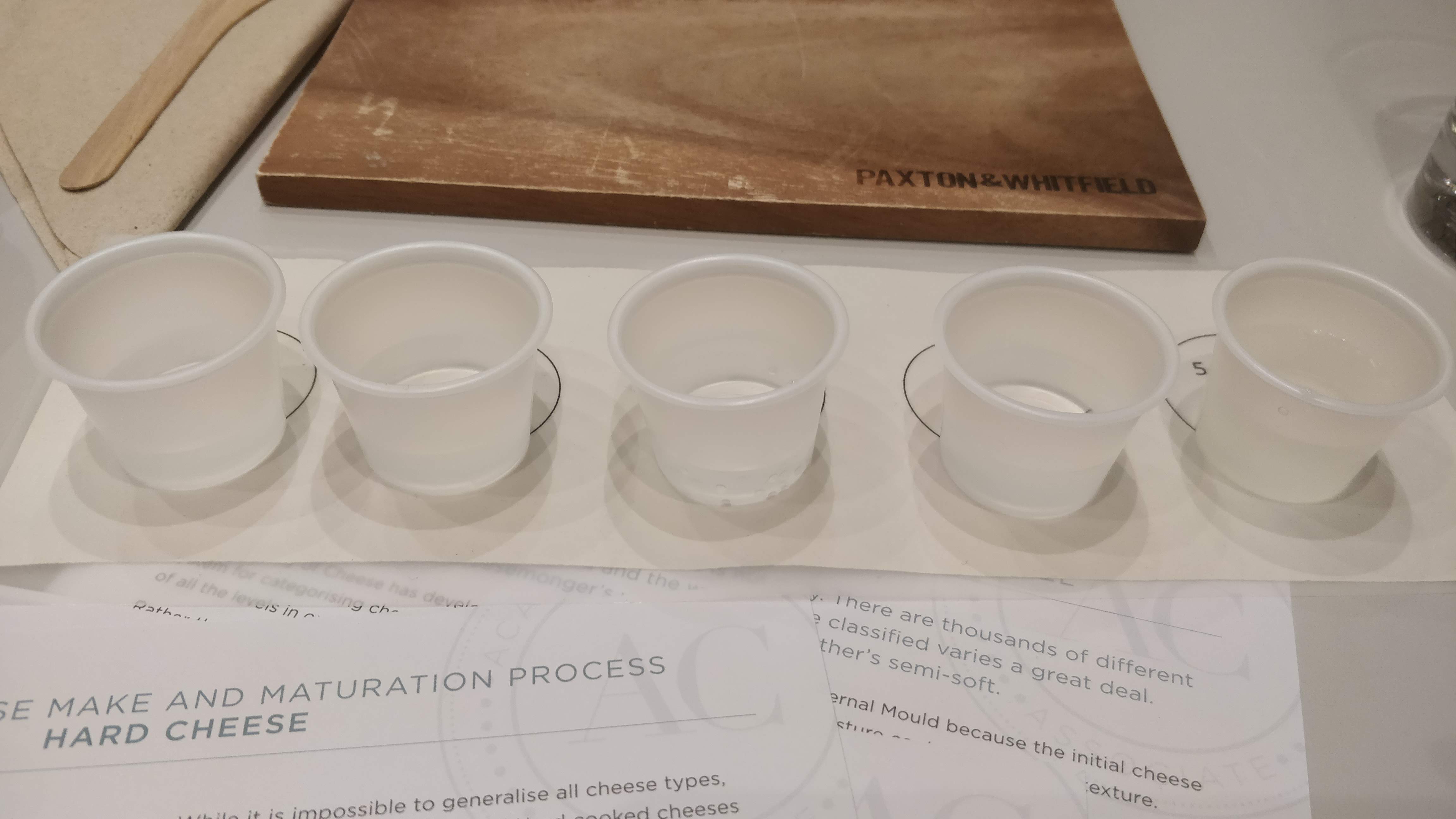 This simple exercise was a great starting point because it put all of us participants on the same page. Now we were ready to start tasting and judging what each cheese represents.
Trying Lots of Cheeses
Finally, the best part was about to start - eating cheese. We started with the softest cheeses and moved towards stronger, more full-bodied and flavored cheeses. The instructors were generous in their servings, giving us big chunks of each cheese throughout the tasting. This allowed us to taste and re-taste them to be sure of our sensations. And, of course, all of them were delicious.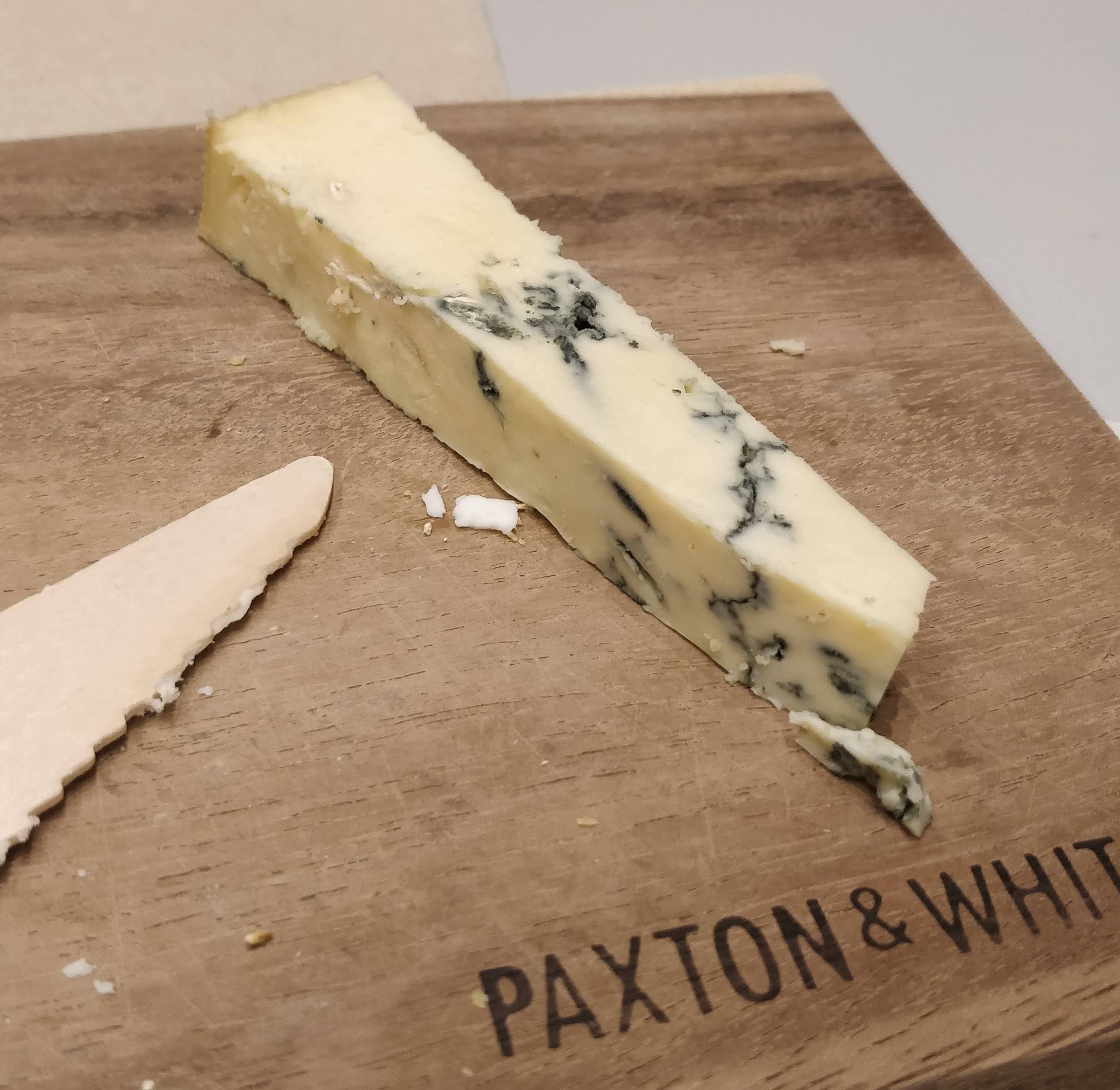 However, it was not only about eating cheeses. We had to classify them using a technical approach. They gave us a sheet with tons of fields to fill around Texture, Complex flavors, etc.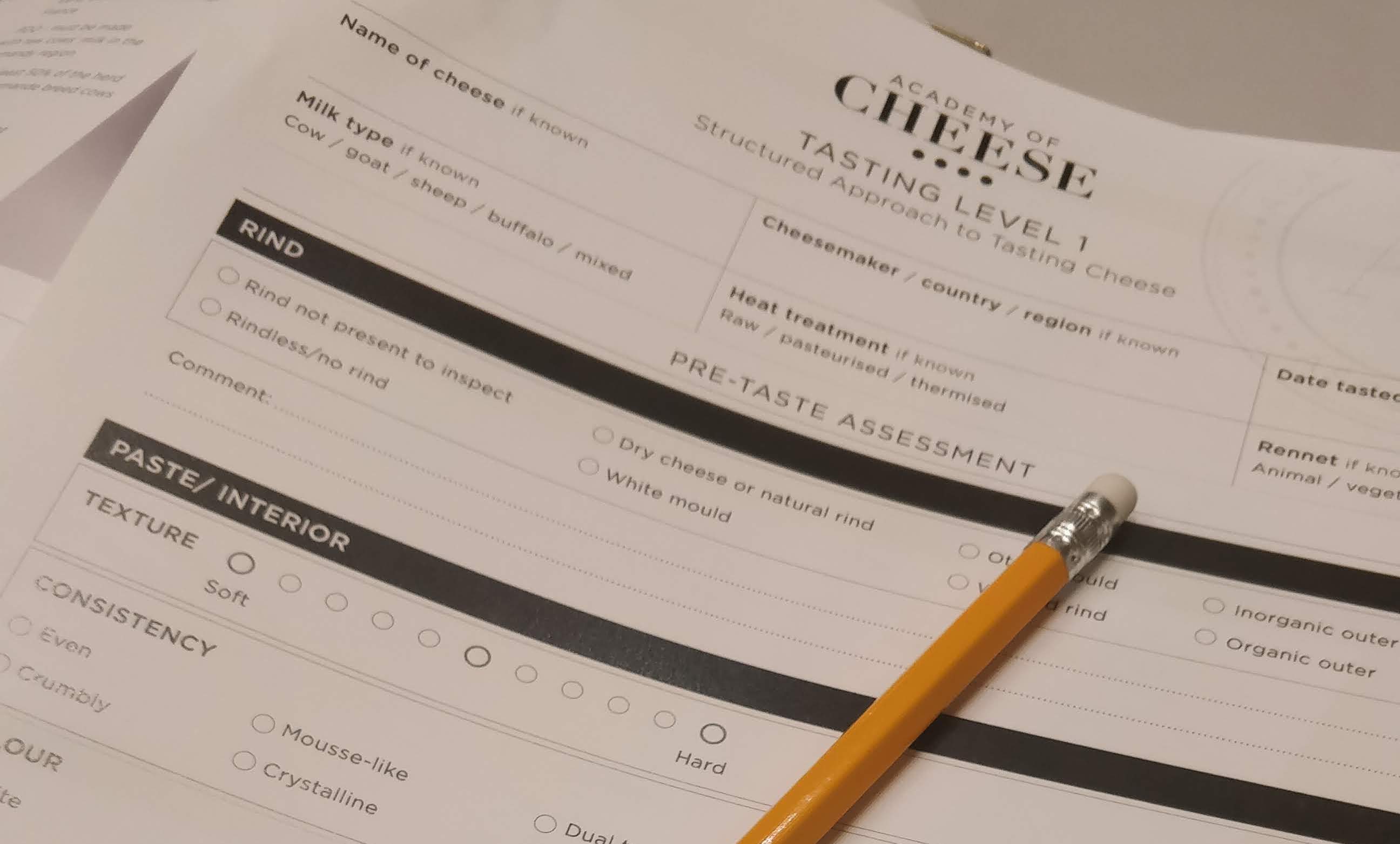 There was also a wheel of flavors that you could use as a reference. I've seen this type of resource in the wine world before with Wine Folly, but this was the first time I was using one for cheese. The technical resources were very helpful for digging deeper into how one can classify cheese, furthering our tasting experience.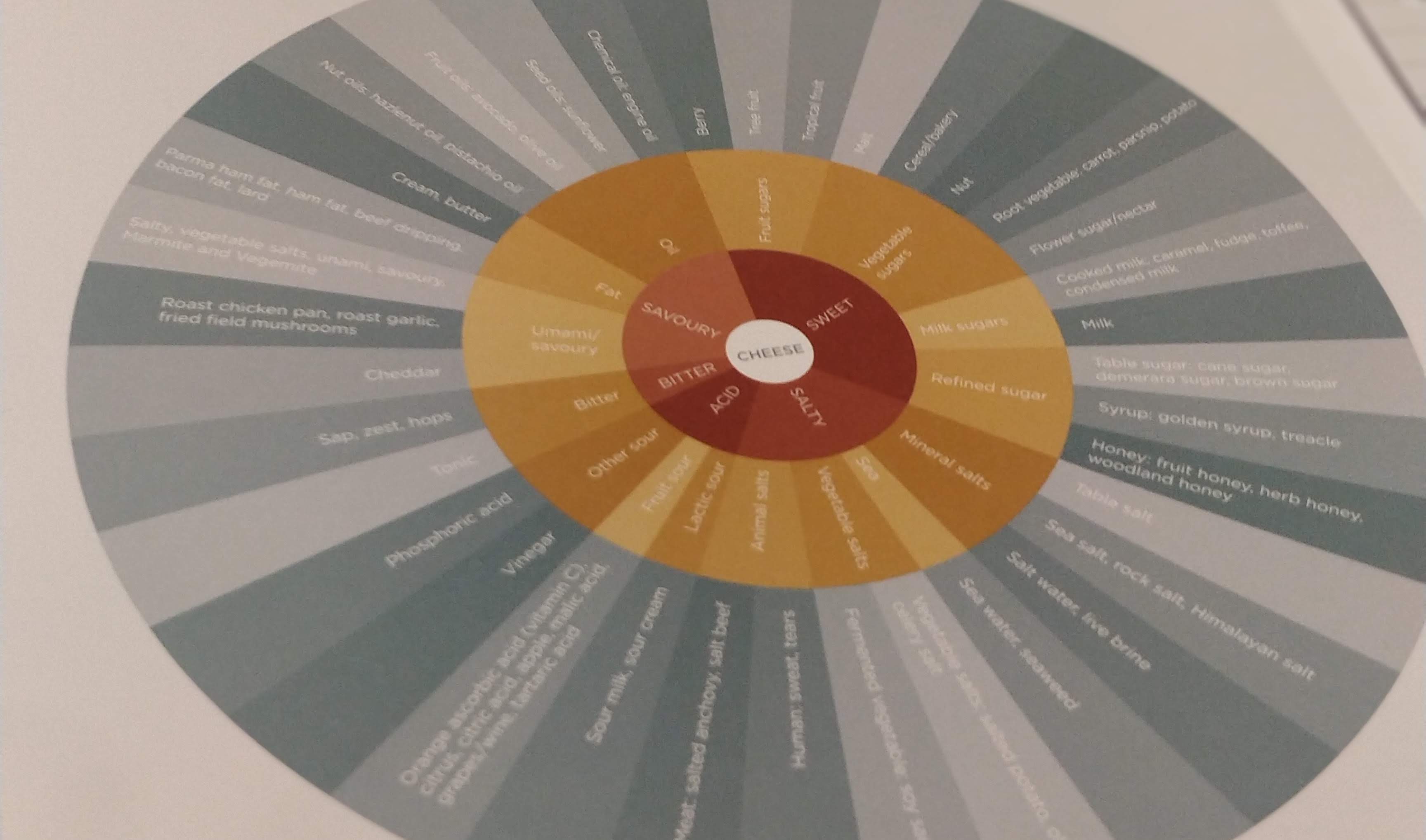 Regarding the varieties used in the class, and since we were in the UK, we ended up trying lots of local products, which was great because since I live in the US, I'm not exposed to British cheeses that much.
Conclusion
The whole experience was fabulous. They were able to please both the technical audience, who was there to learn and apply skills to their professional lives, as well as the general public, who was there only to discover new cheese.
I definitely recommend the Academy of Cheese for those who want to broaden and deepen their cheese knowledge.