Recently I found an Instagram account called Fondue Fridays and I immediately felt in love. Their pictures were beautiful and I started to learn more about fondue. Since we all love cheese here, I decided to invite them to talk more about their journey. If you're into fondue, this is for you.
Early Days - What exactly is fondue?
Fondue. A gooey mixture of nondescript cheeses, fun for parties, and an easy, almost nostalgic crowd-pleaser. That was our conception of fondue back in 2016 when my partner and I had our first ever fondue dinner together, just the two of us. On a Friday. "Fondue Friday!" we said.
Knowing nothing of what was to come, yet foreshadowing what would be a full-time love affair with cheese, specifically Alpine cheeses. I remember walking through the cheese aisle, simultaneously googling "fondue recipes" having no clue what I was doing and ultimately buying a pre-made packet of "Fondue" cheeses.
Little did we know, that dinner would soon change our lives and be our gateway into a future obsession with cheese, cheese making, and most importantly, fondue. What transpired from there was undeniably our new calling - a hobby in cheese - collecting it, eating it, cooking with it, and learning every single thing we possibly could about the world of cheese.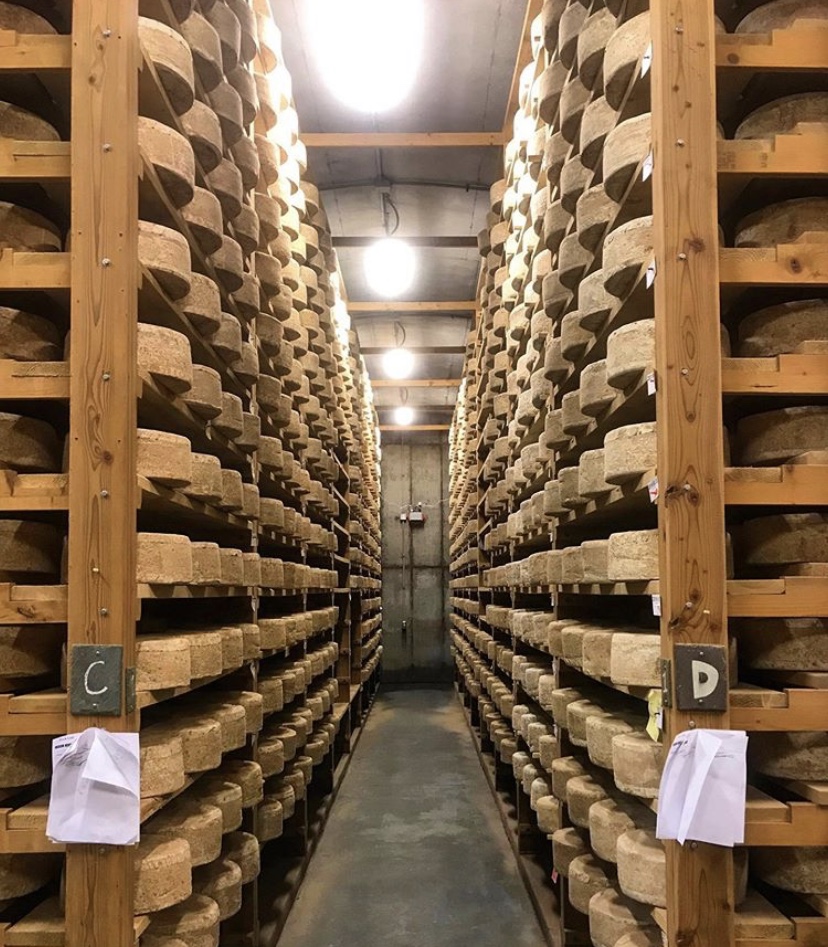 The Cheese Journey Begins
For the next year or so, we started really throwing ourselves into everything we possibly could that had to do with cheese. We got familiar with our local cheesemongers and cheese shop down the street (Andrew's Cheese Shop in Santa Monica, check it out if you're ever in the area!) which made it that much more fun.
Lightbulbs were going off left and right - we were knee-deep in crystallines, bleu veins, washed rinds - and we couldn't get enough! Trips to cheese shops became the highlight of the week, trying rare cheeses we'd seen online (looking at you, Black Betty) almost like we were building a collection of trading cards.
Then we took it a step further. Between summer trips to Vermont and Central California, we started visiting the dairy farms and producers who were making the cheeses we admired from afar. A 3-hour tour of the Cellars at Jasper Hill just about changed our lives - learning the all about the complexities, the research, the controlled aging processes, it was all so fascinating and we were eating it up (literally).
Every little detail impacts the cheese making process - from the mood the farmer was in that day who carried the milk, to the levels of humidity in the cellars, to the gentle motions of which the staff brushed and washed the rinds. It was mind blowing. We chatted with small-farm producers, learned about the ups and downs of the industry, how sheep vs. cow milk production differs, and everything in between. We even had a dairy farm just about fall into our lap at a point.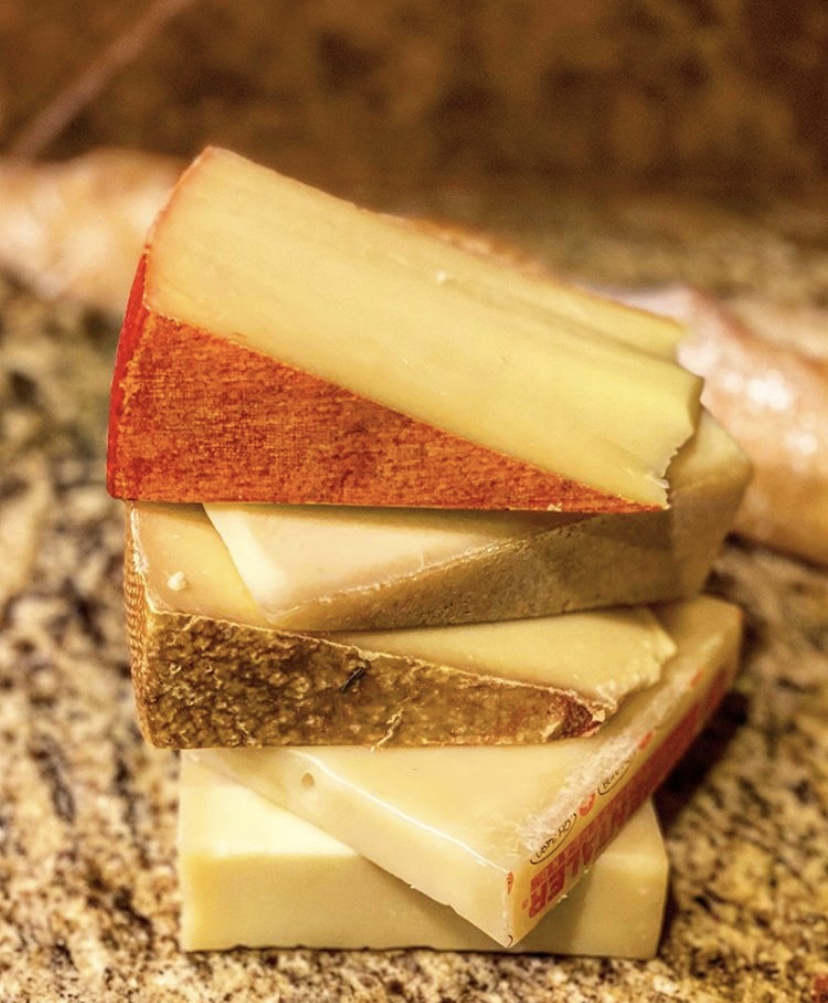 Our Fondue Roots - Alpine Cheeses
But let's not forget about what started it all, fondue! We began to take note from the cheese community on social media. Realizing that Fondue Friday's had a ring to it, we began building out our "brand" both online as well as with our friends. Fondue dinner parties weren't what they used to be, now that we had a much more in-depth sense of appreciation and fascination for cheeses. Specifically Alpine cheeses.
I'll never forget when we discovered what exactly makes an Alpine cheese, and how incredibly laborious and beautiful that process was. Traditionally speaking, in the Swiss, French or Italian Alps, Alpine cheeses are made by the process of transhumance, aka seasonal grazing up and down the mountain for fresh grass as the seasons change. Huts sit atop the mountain at different altitudes so that the cheese can be made on the spot, reflecting that specific terroir and microclimate where the cows produced milk. Long story short, Alpines are incredible and they melt perfectly…and are ideal for fondue!
We started experimenting with various recipes which we still do today, always introducing a new, interesting alpine into the mix. From Schnebelhorn to Scharfe Maxx, Vacherin Fribourgeoise to Alpine Blossom, we continue to reinvent our recipes each week. Keeping the base fairly mild with an Emmentaler and Gruyere, that leaves room for our R+D across other funkier Alpines that continue to make our mixture unique, outrageously delicious - and arguably pretty stinky.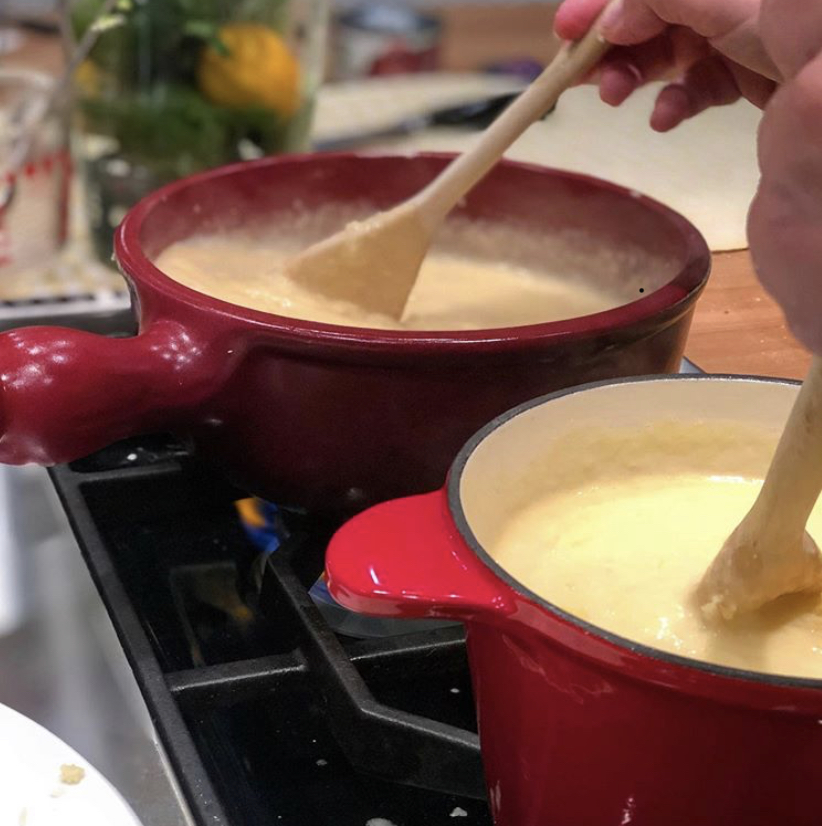 What's Next for Fondue Friday's?
As we've come to realize, fondue has become so much more to us than an easy dinner party and a simple mix. It's about experimentation, learning, new friends, and most importantly - our pathway to learning everything we can about the cheese industry. We can't wait to see where our journey continues to take us, and the people we'll continue to meet, but in the meantime, cheers to fondue!